Explain corporate governance of Australian companies
Select two Australian companies from the list below in the same industry, which are listed on the Australian Stock Exchange (ASX) and having voluntary disclosures made on:
a)      'corporate governance' and
b)      'corporate social responsibility' (i.e. CSR or sustainability reporting of environmental, social and economic reporting  or triple bottom line).
Find the most recent year-ending 2016-17 'annual report' and 'CSR report' for each company applying 'GRI guidelines' (G4) (use company website or Global Reporting Initiative (GRI) web- site for the list of Australian companies providing sustainability report (https://www.globalreporting.org)).
1. Paladin Energy Limited (PDN)
2. Woodside Petroleum Limited (WPL)
3. AGL Energy Limited
4. ANZ Bank
5. National Australia Bank (NAB)
6. Westpac bank
In your essay, critically analysis and evaluate both 'corporate governance' 'corporate and social responsibility' reporting followed by each company and whether consistent with ensuring accountability and transparency to the satisfaction of shareholders/stakeholders. Identify the strengths and weaknesses of their reporting and disclosure as well as major differences along with your recommendations to advise how to minimise voluntary reporting and disclosure gaps between them.
Do not attach a copy of the corporate governance and sustainability reporting. Instead, to verify provide the web address of both companies.
Answer preview: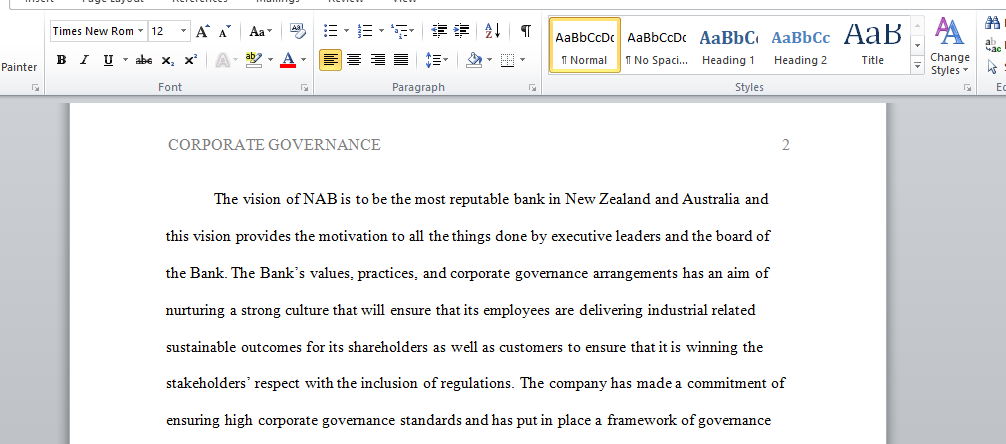 Words:990