Reflection on Sociological Theories
Reflect on what you think you have learned in this course.(basically anything u know about classical and contemporary sociological theory and I learned about karl marx, max weber,george simmel,charolette perkins gilman W.E.B Debois) What have you learned about the value of sociological theory and theorizing? What did you learn from applying theoretical approaches to a social problem or issue? (the paper u wrote) How would you characterize yourself as a social theorist? What is your view of the social world and how it works? of human nature, social order, and social change?
I sent u the paper u previously help me worked on just in case u needed for the last part.
Answer preview: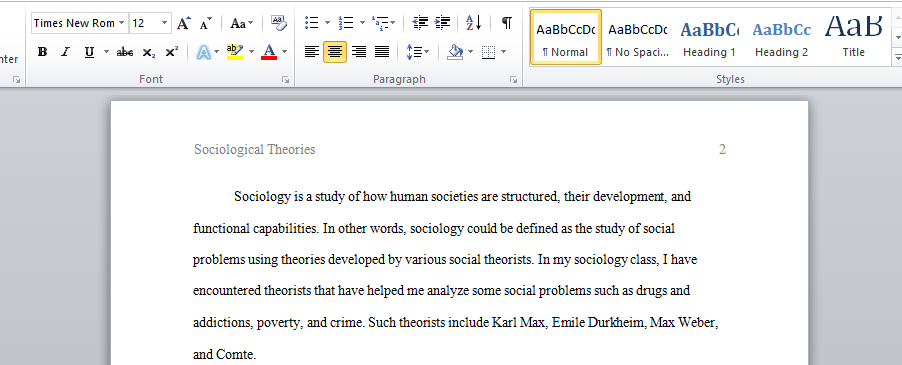 Words: 332