Describe Planning for Career
Planning for Career
This assignment draws together what you have learned into an action plan that analyses and summarises required skills and employment opportunities for your ideal job, and sets goals to establish job readiness and develop your career along a chosen career path.
By successfully completing this assignment you will have demonstrated the skill communication  which will contribute to your achievement of the emerging leaders
Career Development Certificate. Effective communication includes:
verbal—understanding and speaking directly and clearly
written—reading, writing, understanding and interpreting information to meet your audience's needs
interpersonal—connecting with people, working and building rapport with others.
You can revisit  How to succeed in this unit for more information on the program.
Your portfolio will include the following:
Part 1 – My profile and my future statement.
Part 2 – Career action plan.
Part 3 – Sample job advertisement, a sample cover letter and LinkedIn profile sample.
Part 4 – 'Personal promotion' elevator pitch and sample interview responses.
Part 5 – Elevator pitch.
Part 6 – References list.
Related learning outcomes
This assignment assesses the following unit learning outcomes:
Identify and demonstrate employability skills for job readiness and career development.
Develop and prepare components of a discipline-specific career plan.
Answer preview: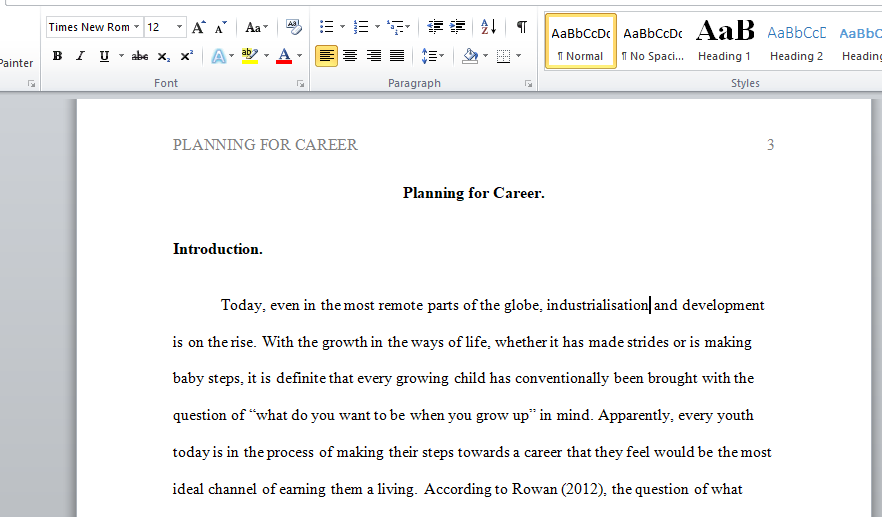 Words: 3,116