Discuss managing information system
Question 1
The SellShed social networking application allows users to share product listings with their friends on Facebook and Google plus social networks. From the perspective of viral marketing, discuss the value this capability offers to SellShed business customers.
Question 2
SellShed was successful in raising money to develop their business. Discuss the worth of SellShed as
a company from the perspective of the "use increases value" aspect of Web 2.0.
Answer preview: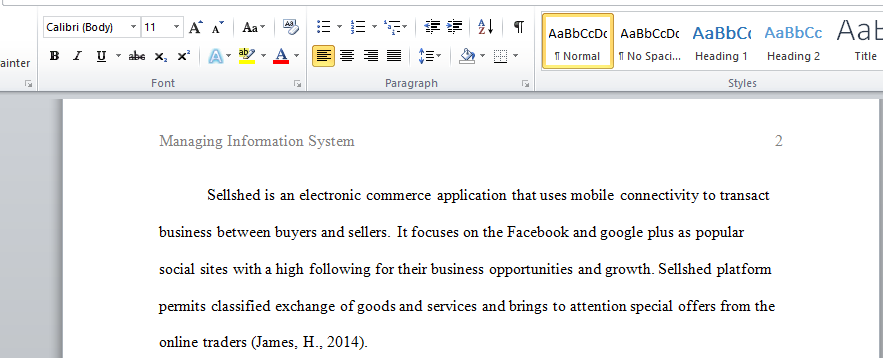 Words:958