Growth Decision Template and Growth Risk Audit
Compare and contrast the Growth Decisions Template and the Growth Risk Audit. How do these tools help business owners make growth decisions?
This video provides insights regarding growth through innovation. Michael Treacy is a best-selling author and keynote speaker.
http://www.youtube.com/watch?v=UNwDSVxrjps Watch VideoMichael Treacy: Business growth & innovation strategist, best selling author, keynote speaker
Duration: 11:20
User: BigSpeak Speaker Bureau – Added: 3/28/12
A wonderful video that provides advice from an impressive group of some of the most successful business leaders.

Watch VideoBest advice to small business owners
Duration: 3:26
User: Goldman Sachs – Added: 6/10/16
This video showcases a speech from Steve Jobs, focusing on being a brand with a purpose. You have to understand who you are before you can grow.

Watch VideoBest marketing strategy ever! Steve Jobs think different / crazy ones speech (with real subtitles)
Duration: 7:01
User: Rene Brokop – Added: 4/21/13
In the wake of the COVID-19 2020 pandemic, some small businesses are closing their doors, maybe forever. However, there is a new relief package from Congress that potentially promises a brighter future. Professor Karen Mills, a former Small Business Administrator, talks through how it can help and some of the challenges small businesses are facing during the COVID-19 pandemic.
Watch VideoManaging through crisis: Let's talk about small business
Duration: 15:14
User: Harvard Business School – Added: 3/26/20
Supplemental Resources:
In business, the more moves you are ahead of your competitor, the more the odds are in your favor. This video highlights key growth concepts and serves as a great introduction to our learning objectives throughout this course.
Watch VideoThink like a grand master entrepreneur- 2019 Driven keynote
Duration: 52:28
User: Valuentainment – Added: 10/2
Requirements: .doc file It doesnt need to be long. Maybe 300 words,
Answer preview: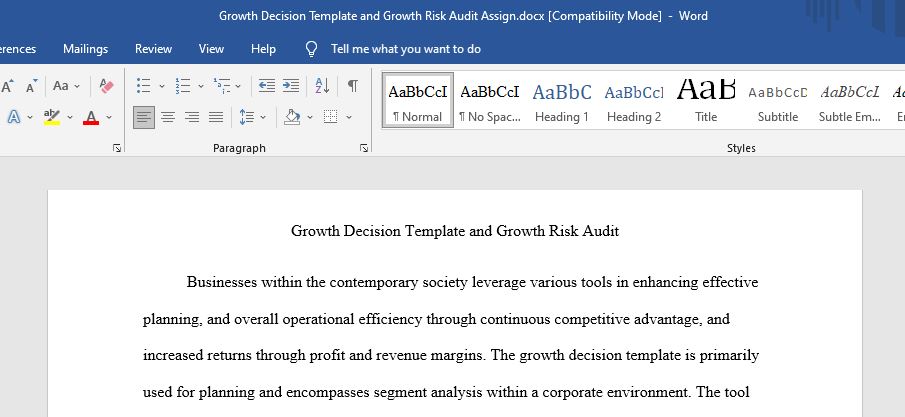 word limit:348