How well does the family maternal leave act help families avoid problems
This is an analysis paper that should answer the questions how well does the Family Maternal Leave Act Help families avoid problems they become a crisis or chronic situations that erode family structure and function?
question 2: How well does the Family Medical Leave Act Provide support to all types of families involved in the issue(e.g., adoption, birth, and foster parents; for remarried families, birth parents, step-parents, residential and nonresidential.
The analysis paper should also include how parents aim to support and empower the functions that families perform in society such as family formation, Partner relationships, Economics support, childrearing, and caregiving. resources that should be used are Thomas.gov for laws surrounding The Family Medical Leave bill, Family Policy Matters third edition Author: Karn Bogenchneider Chapter 3&4. The paper should be written in your own words and have on analytical data included, the conclusion should state rather this law needs to be reformed and why or why not.
Answer preview: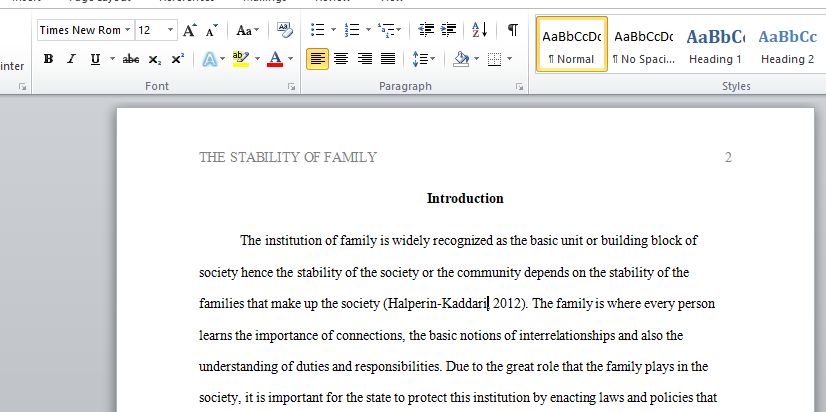 Words: 1,151