Discuss the Homesickness and Adjustment in University Students'
Think about something you would wish to change in your work place,school setup,your home your neighborhood .
Discuss the Homesickness and Adjustment accordingly in University Students.Some challenges involving international student including being homesick-how do the student cope when they miss home.
Please offer both macro(larger context -in a world view) micro(your situation and how you deal with it locally) Your essay may include personal experience and observation.You need to research thoroughly to find sources and data to support your ideas.
Answer preview: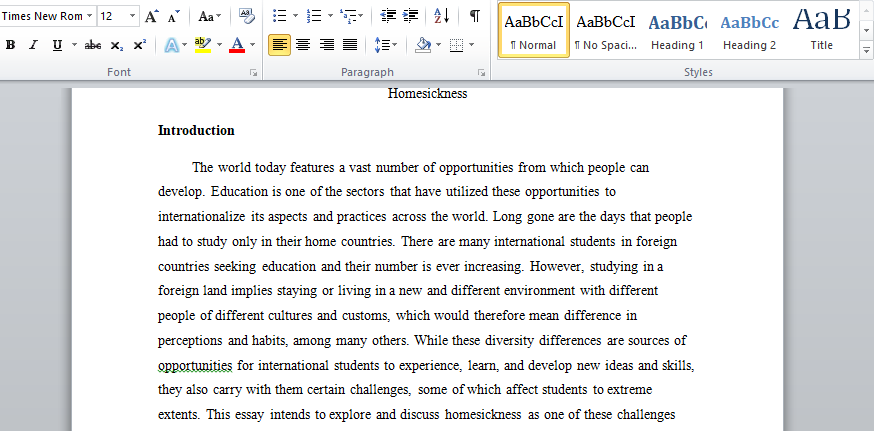 Words:1420