Identify typical customer needs and service expectations of most Internet-server companies.
Management Assessment
You are part of the management team in a medium-size Internet server company.
Driven by rapid changes in the business environment in recent years, the management team has decided that the company's management accounting practices have to be focused on the customers. The company is just two years old and is growing dramatically, doubling its customer base every six months. Can you choose a good Company and applied the questions? No Introduction or anything else.
Required:
(a) Identify three typical customer needs and service expectations of most Internet-server companies.
(b) Assuming that this dramatic growth continues, name two (2) specific actions the company can take to retain its goal of "focus on the customer". (You need to explain why each has the goal of customer focus).
Question 2
Jack Stratton has seen the Pillar Group, a not-for-profit organization, grow during the past ten years to a $750 million revenue, nation-wide organization. Jack was promoted to his controller position six months ago, after serving capably in several financial accounting positions at the Pillar Group. At a Budget Review Committee meeting last Monday, several committee members expressed frustration with the pace
of the budget development. They described the newly introduced bottom up system of participative budgeting as costly, repetitive, and unwieldy.
Required:
(a) Describe participative budgeting (2 marks)
(b) Identify six benefits of participative budgeting to Pillar Group
Question 3
Mega Corporation is a private UK audio company specializing in design and production of a wide range of both consumer and high fidelity products. Founded 50 years ago by Aiden Henry, the firm now employs 250 workers and has annual sales of over $20 million. Aiden operates the firm in a highly centralized way, and retains control over all changes in operations. Although Aiden Henry is now 70 years old, he has no apparent management successor, and has always hand-picked his department heads and staff personnel. He has been generous to those who worked for him, paying substantial bonuses each year to the employees based on his personal evaluation of each worker. Just six weeks ago, a heart attack and poor health
outcomes convinced Aiden to consider retirement, and he decided to sell the firm to his employees.
Required:
Assuming that the new management wants to operate as a decentralized firm, what major management problems do you foresee in the transition from sole owner to employee ownership?
Answer preview: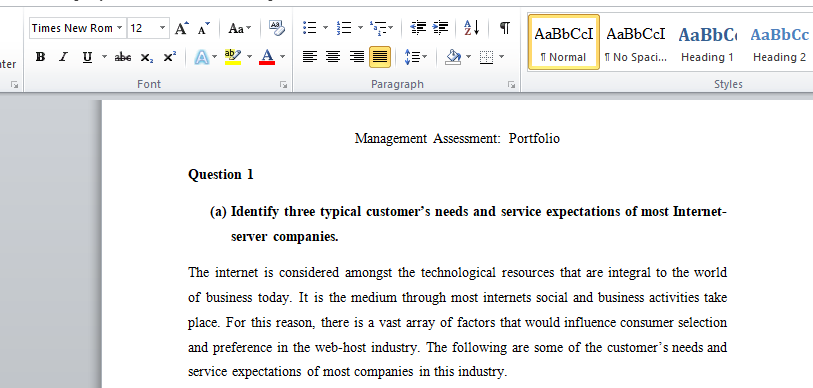 Words:1,615