Describe the following business research design
Topic:Business Research Design
Read the following article:
Colquitt, JA & George, G 2011, 'Publishing in AMJ—Part 1: Topic Choice', Academy of Management Journal, vol. 54, no. 3, pp. 432-435.
Respond to the following three discussion questions.
Questions 1:
"Topic Choice"
Define what the Editor of the Academy of Management Journal means by a "grand challenge". Identify a peer reviewed article of your choice which is an example of a "grand challenge", explaining why you believe it to be so.
Question 2:
"Novelty"
Explain what is meant by "knowledge recombination" and give an example of a novel peer reviewed article that demonstrates this concept. Explain.
Question 3:
"Changing Practice"
According to the editor of AJM good research should be actionable – it should have impact. Identify a peer reviewed article that has resulted in a change of practice for either industry or government. Explain why this research was able to do this.
Answer preview: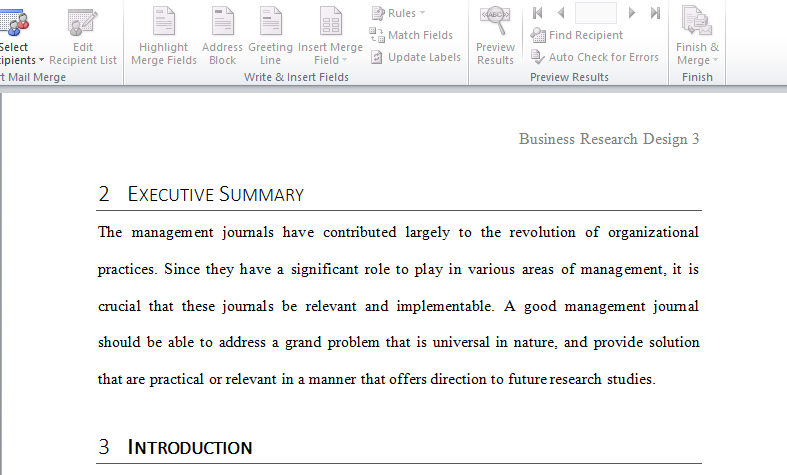 Words: 2,200