Analysis of a Proposed Merger using Economic Theories.
Analysis of a Proposed Merger using Economic Theories.The paper is an economic analysis/explanation of aspects of one of the five corporate cases available (I chose Staples, the PDF file is in another document). The unifying idea for your paper is that you are pointing out how economic theory can be useful in its analytical application to issues a firm manager may encounter in practice. The requirements for the paper content are flexible so you can be creative in the direction of your analysis and discussion. What I will mainly be looking for is:
That you take the first person perspective of the firm manager of the firm in the case you have chosen
That you use economic theory to discuss, explain, and/or provide insights/solutions into aspects of the case. The analysis does not need to be a comprehensive study of the case, and certainly not a summary. I will be looking for you to use economic concepts covered in the course to discuss aspects of your case in a way that makes economic sense.
You will use at least one economic concept from the chosen chapter covered to perform your analysis. You do not need to use every concept covered in class from a chapter
Answer preview: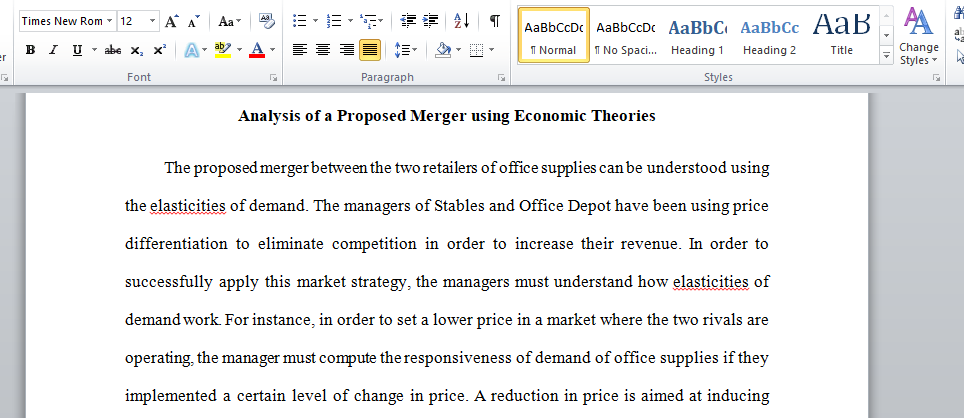 Words:572