The News Media Bargaining Code: Lobbying Letter
Project Details
Paper Topic
:
Lobbying Letter
Style
:
APA
Language Style
:
English (U.K.)
Kindly find the attached copy of the essay instructions and example Lobbying letter required. The essay question is a little bit tricky but it is just: Government Policy On issues of Material or Moral interest to them. Please be aware that I'm your client or customer, I need your help of discount note: doc file is the example
lobbying letter is a business submission, not an academic writing. Therefore there is no explicit requirement on the number of references (particularly academic references) for this assessment. However, you will need references for media, facts and statistics, etc. wherever applicable.
Answer preview: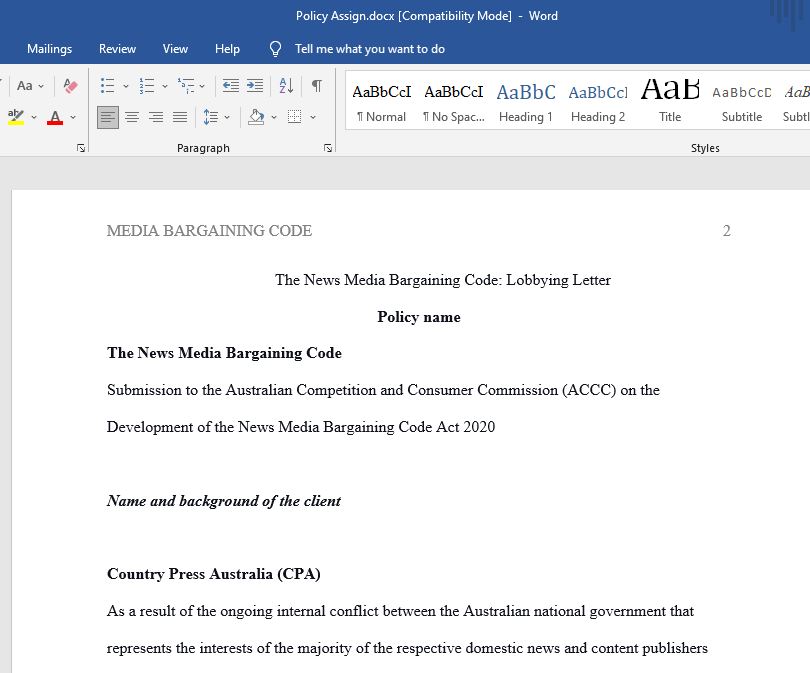 word limit:1150