Discuss are sounds and sound combinations in English
It is argued that certain sounds and sound combinations in English and other languages seem to have a relationship with certain meanings. For example, the high front vowel /i/ is found in a lot of words for "smallness" in different languages. English speakers have teeny-weeny, Scottish English speakers have weeand many English dialects have a pronunciation like "leetle" for little. Both Portuguese (with -inho, as in copinho "small glass") and Spanish (with -ito, as in perrito "small dog") use the /i/ sound in endings that indicate a small version of something (from copo "glass" and perro "dog).There are also consonant clusters in English that seem to have a regular sound–meaning correspondence.
Words beginning with fl- are associated with being quick and/or light (flee, flit, fly), those beginning with gl- suggest brightness (gleam, glitter, glow) and those beginning with sl- evoke a negative feeling (slam, slash, sleazy). Many other examples of this type have been suggested in a variety of languages.
QUESTION: Do these examples point to an inherent referential connection, a mere associative relationship or just a haphazard/random link between the sounds and meanings?Why?
Answer preview: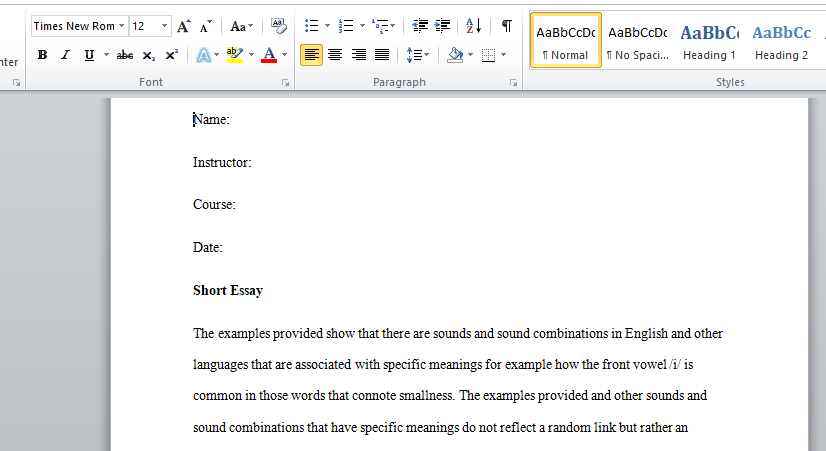 Words:286