Social Science Question about administering biopsychosocial assessments
Watch the Documentary: https://www.lovethemfirst.com/watch/
Complete the biopsychosocial assessment ( Attached to this question ) as you watch the documentary and create 3 questions you have about administering biopsychosocial assessments for your classmates to review in a seprete work Doc.
in particular, as you fill out the assessment, pay close attention to the young girl, Sophia, and the impact the adults, especially Principal Mauri Melander-Friestleben, have on Sophia and the other children at the school. It is expected that many will be a novice in this activity and this is where I would like you all to challenge yourselves in doing something that may feel foreign.
This is meant to be a practice exercise so you can become acquainted with the assessment, explore any insights you may have from undergrad classes, other classes you're taking, personal or professional experience in completing this assessment. It is encouraged that students take notes along the way of any missing knowledge that would enhance their ability to complete this assessment or questions they have about the assessment.
Requirements: 1 page   |   .doc file
Answer preview: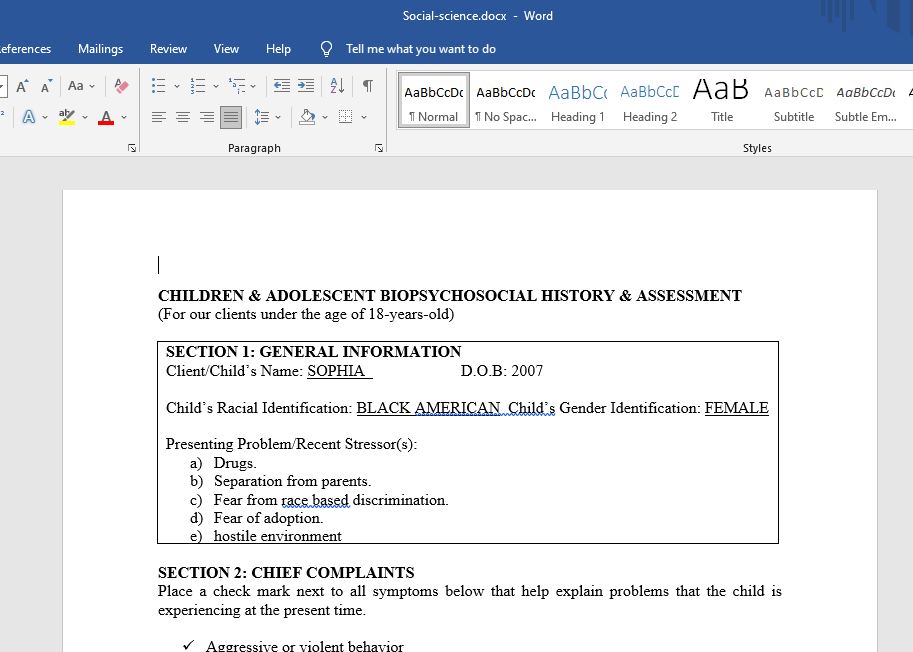 1090