Roles and Responsibilities as a Qualitative Researcher
Part 1:
Reflect critically on your role as a qualitative researcher. (Half page)
Part 2:
Describe your understanding of the following terms: positionality, reflexivity, and researcher-as-instrument. Provide definitions for each term, and offer examples that you draw from your own personal and professional experiences.
Pick three adjectives to describe the role of the qualitative researcher. Address each adjective in 3-5 sentences explaining what you see as the researcher's responsibilities in planning for, conducting, and writing up a qualitative study.
Create some "notes to self." In these notes, include ideas about the important and useful aspects of your role and responsibilities as a qualitative researcher that you will want to remember.
Requirements: 2-3 pages
Answer preview: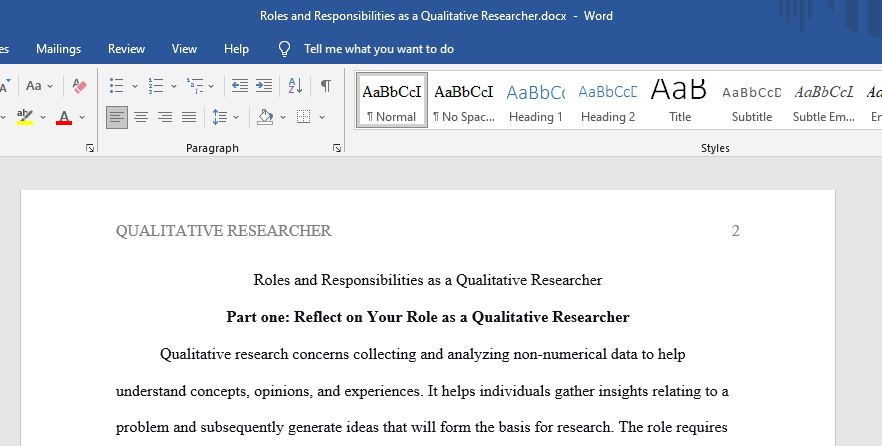 word limit:720