Discuss the role that attraction managers have in shaping a visitor's experience at an attraction
Tourism behavior field trip report
1.Discuss the role that attraction managers have in shaping a visitor's experience at an attraction. In your answer, consider the role of various settings      factors in an attraction experience (e.g. servicescape, service quality, interpretation etc)
2. Using your experience of the tourist attraction visited on the class fieldtrip, critically discuss the role of setting factors AND visitor factors in your experience of the attraction. In your answer you should refer to concepts discussed in class (e.g. servicespace, service quality, mindfulness, co-creation), and use examples to illustrate your answer
3. What recommendations do you have for the visited tourist attraction to help them create more enjoyable experiences for tourists?
 Your answer is expected to be informed by academic writing on the topic.
1. Staff overlook-service, helpful, positive manager smoothly Sets tone of expectation overlooking customer service.
2. Setting factors: temperature, signage, layout (the pictures on the wall), flows, music, environment, lighting.
3. Visitors factors: mood, level of education, level of interest got some advises for each questions from tutor  should be helpful.
Answer preview: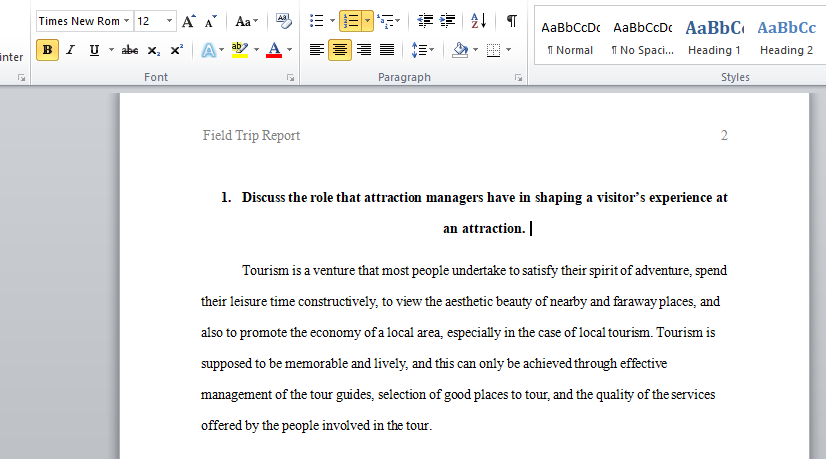 Words:1,600