Public Health Issues
All of these issues are relevant and of great importance, but if you had to choose one that should have the highest priority, which one would it be? Why?
Gun violence
Climate Change
Environmental health
Health equity
Health reform
Tobacco
Vaccines
Select three priority areas from the list below:
Climate Change
Environmental health
Health equity
Tobacco
Vaccines
For each selected priority area, describe:
How do you think your selected priority areas might relate to others on the list, and how do you think addressing one affects the others?
Specific actions that have been taken to address them that you are personally aware of.
Which job fields are implementing the actions you described in #1.
How effective the actions have been and if not effective, other actions that should/could be taken that may be more effective.
Max 2 pages
Answer preview: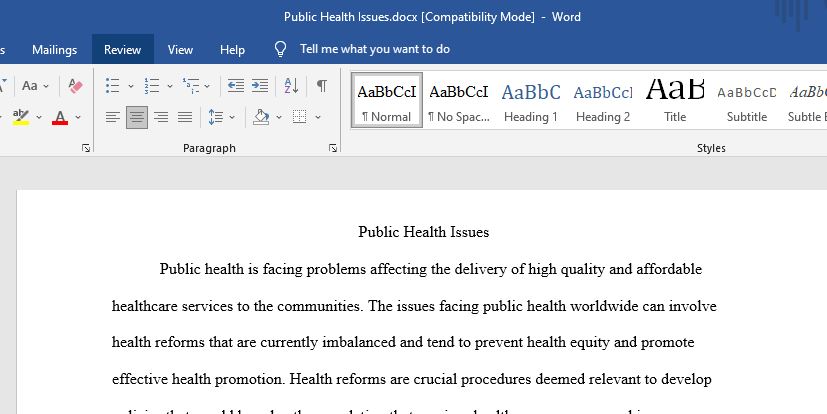 word limit:655