Principles of Nursing and Midwifery Board of Australia (NMBA)
Clinical reasoning cycle
Framework (guide only)
1. Is the position statement structured? Does it have an introduction and a conclusion that clearly states the position?
2. Does the position statement relate to the topic?
3. Does the position statement demonstrate adequately the links to the NMBA Registered Nurse Standards for Practice?
4. Are the references used to support the position statement current and credible (i.e. evidence), why or why not?
5. Do you think the author eliminated any important information (i.e. evidence)in stating their position? If so, please refer to these evidence sources in your critique.
6. Remember when giving feedback it must be constructive regardless of whether it is positive or negative feedback.
Answer preview: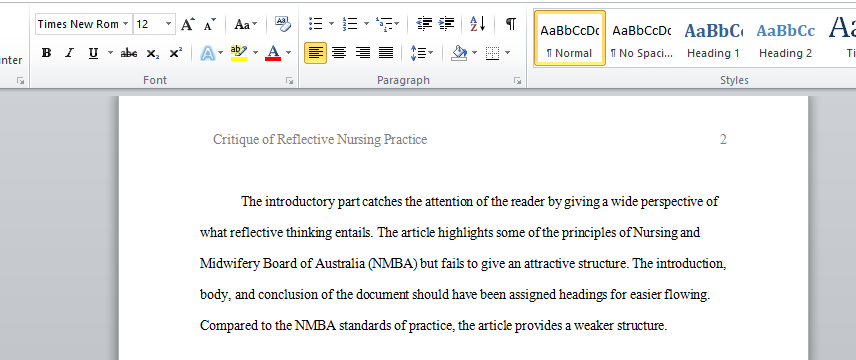 Words:570