Marketing Plan Part I
Part 1
OK, your turn. Conduct a web search for examples of firms that have successfully employed user generated content; there are lots of great ones to choose from. If they can do it, so can you! How would you employ user generated content to promote, brand, and sell the product you are using in your marketing plan? Is mommy blogging for you? Photo contests? How will you create the "buzz" you need to launch your product? Describe your user generated content plan and why you selected one type of content over another. How will you get your customers to participate? What's in it for them? Be specific and share at least one example of a firm that has used a similar strategy.
Your opening post should be at least 350 words and feel free to include photos and samples of the content. As always, college level writing and grammar are expected.
part 2
In the second portion of this assignment, is the capstone to your marketing plan. This week you'll apply what we have learned in Module 7 about advertising, promotion and the promotional mix to develop your IMC plan. The instructions and requirements can be found here. Pay close attention to the requirements for mock-ups or examples of your plan. You are required to use the creative brief format described in the requirements. This part of your plan is challenging but can also be fun – get creative and try some new stuff. Click here for examples of IMC mock-ups.
.doc file | Discussion | 2 pages, Double spaced
Yes please put each part on separate documents because they have to be uploaded separately
Also there are 2 links within the second assignment to help with the marketing plan and examples of what instructor is looking for
The product being promoted is a device for tracking teen drivers
Answer preview: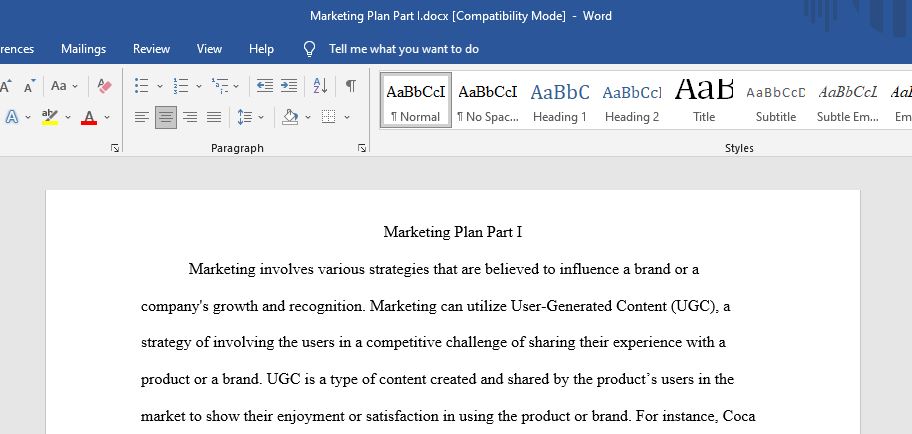 word limit:600