What are the opportunities and risks of KFC in China
KENTUCKY FRIED CHICKEN IN CHINA (A)
Answering these questions:
1. What are the opportunities and risks of China at the time of the case?
2. What are KFC's competencies and deficiencies?
3. Argue where the company should go first: Beijing, Shanghai, or Guangzhou.
Also, a brief SWOT analysis, an alternative and a recommendation.
In late September 1986, Tony Wang leaned back in his leather chair in his
Singapore office and thought of the long road that lay ahead if Kentucky Fried
Chicken (KFC) were ever to establish the first completely Western-style fast food
joint venture in the People's Republic of China. Wang, an experienced
entrepreneur and seven-year veteran of KFC, had only two months previously
accepted the position of company vice president for Southeast Asia with an option
of bringing the world's largest chicken restaurant company into the world's most
populous country. Yet, as he began exploring the opportunities facing KFC in
Southeast Asia, Wang was beginning to wonder whether the company should
attempt to enter the Chinese market at this time.
Answer preview: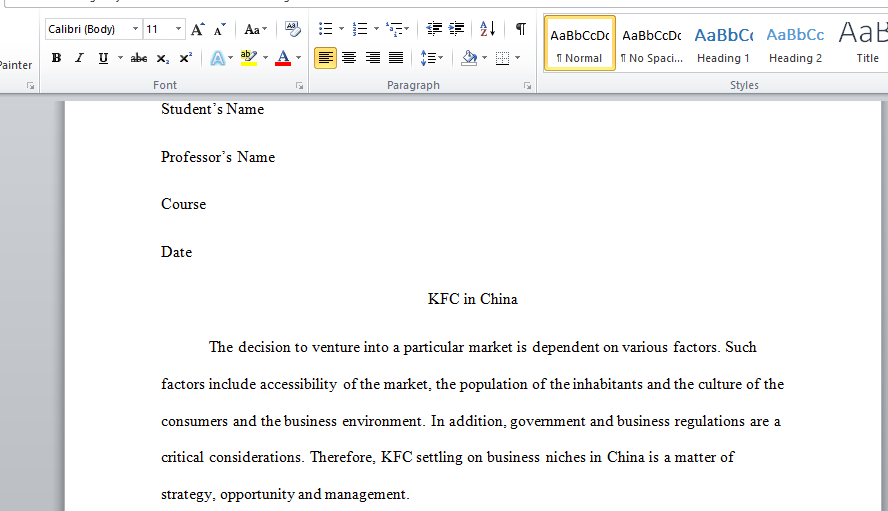 Words:1,012