Completion of a Job search portfolio.
The assessment will be by coursework based upon completion of a Job Search Portfolio.
The portfolio will contain the following components:
– A job advertisement for the (under) graduate placement position being applied for (may be an internship or a placement).
– A well-researched and source referenced Company Report (upon the company to whom the placement application is being made)
A completed Standard Application Form – Extract
– A CV and Cover Letter tailored to the specific placement that you have chosen.
Assessment Criteria
– Quality of job search documents produced showing evidence of application of principles learned in taught sessions
– Quality of information and detail included in the company report.
Job Advertisement
This should be an advertisement for a graduate placement (or graduate internship) position. You should highlight the skills/competencies/qualifications required and ensure that your documentation comments on these aspects. What might be in your company report
The purpose of a company report is to demonstrate your knowledge of the organisation you want to join. The type of information that could be included is as follows:
" Introduction – explain what the company report is and introduce the company
" History of the company
" Industry/Markets – where does it operate/serve?
" Location – local, national, international?
" Products – goods/services?
" Size/Structure – useful to show this as an organisational chart
" Main competitors – who are they?
" Financial performance/trends – useful to use tables to illustrate performance and compare year on year trends. Always use three years' worth of figures so that you can analyse performance/trends
Answer preview: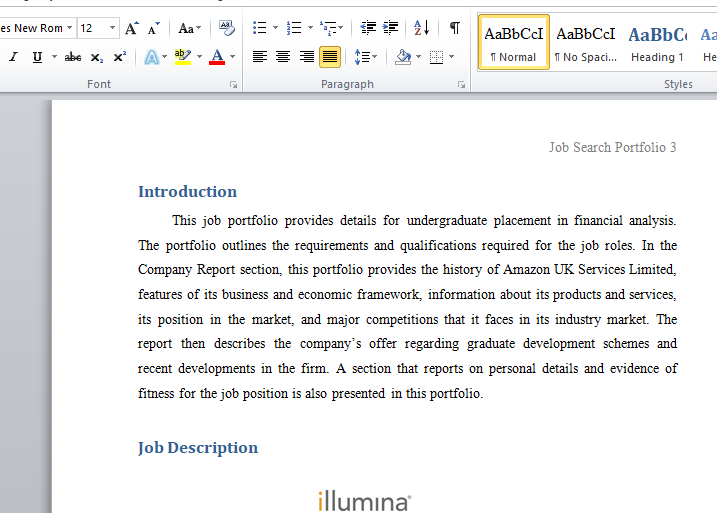 Words:1,190