Read and reflect on Jesus' teaching on discipleship in the Sermon on the Mount
Discipleship Theological Reflection
For this assignment, you will need to read and reflect on
Jesus' teaching
on discipleship in the Sermon on the Mount (Matt. 5-7) and its significance for
Christian ethics.
Each of your responses should  include at least three biblical references and any additional references when answering the questions for this assignment.
How do the statements of Jesus in texts such as Matthew 5:17-20; 6:14-15; and 7:1-2 align with the
Christian doctrine
of salvation by grace alone through faith in Christ?
How do the ethics of Jesus in the Sermon on the Mount differ from the values of our culture today? Give at least three specific examples.
Which part of the Sermon on the Mount do you believe to be the most challenging? Why is this the most challenging part, and how can you apply it today in your own life?
While APA style is not required for the body of this assignment, solid academic writing is expected, and documentation of sources should be presented using APA formatting guidelines, which can be found in the APA Style Guide, located in the Student Success Center.
Make sure to include plenty of biblical references throughout. If you have an questions or concerns, please email or call me. Thank you.
Answer preview: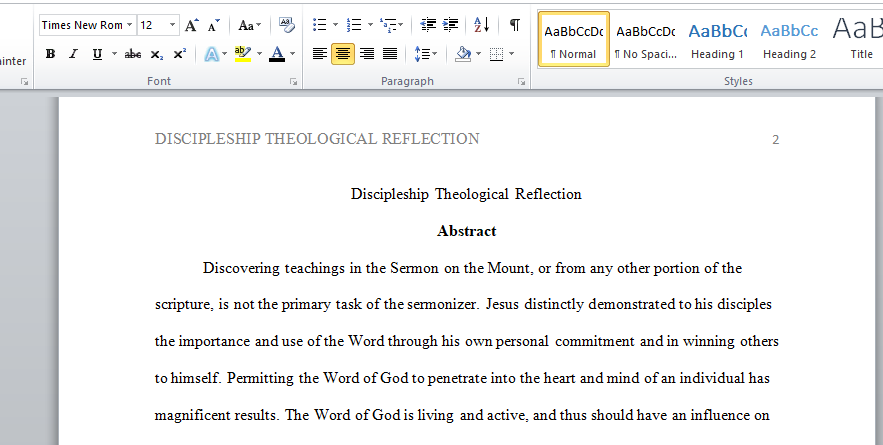 Words:1,258