Discuss information systems and the organization design changes implemented by Knudstorp
QUESTION 1
How did the information systems and the organization design changes implemented by Knudstorp align with the changes in business strategy?
QUESTION 2
Which of the generic strategies does Lego appear to be using on this case? Provide support for your choice
QUESTION 3
Are changes implemented by Knudstorp an indication of hypercompetition? Defend your position.
QUESTION 4
What advice would you give Knudstorp to keep Lego competitive, growing, and relevant?
Answer preview: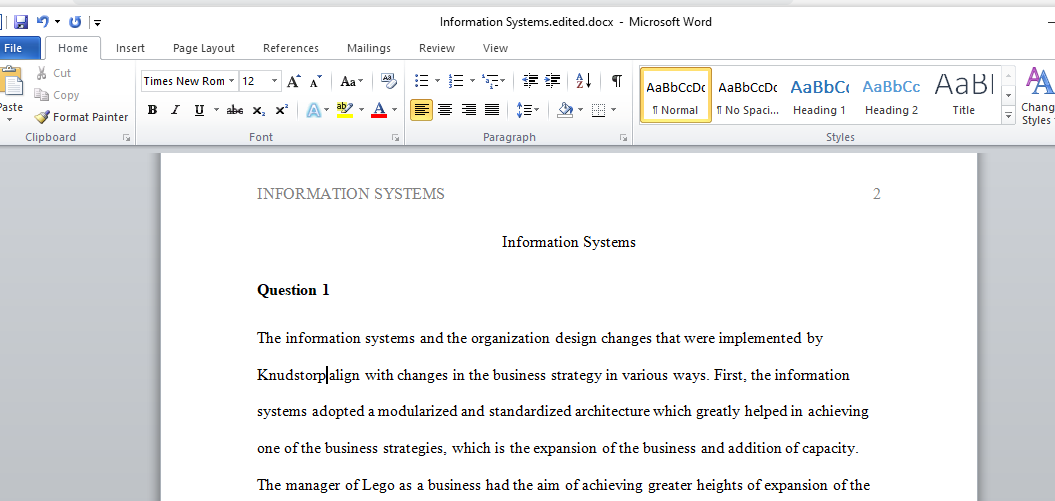 Words: 593