How would you manage culture and diversity in global teams?
Culture is one of the key aspects that determines the success or failure of the global
business. Various ways could be used in managing diversity and culture in global teams. One of
the key ways is the change of corporate culture.
Answer preview: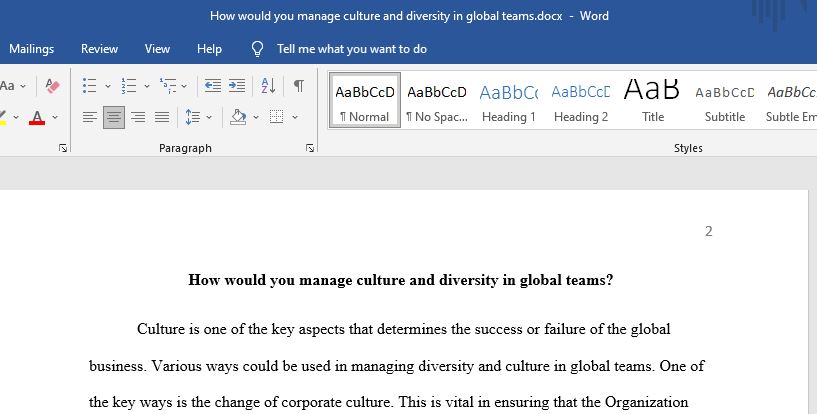 word limit:452