How to Deal with Millennial Workers.
Questions:
1. How do organizations motivate this new generation?
2. Critics of the new millennials have argued that this is an "entitled" generation. Do you
agree or disagree? Why?
3. What challenges do you see for HR professionals as they seek to hire and retain this
generation's top talent?
There has been a significant amount of research conducted on generational differences in the last
several years. Please cite at least two different sources in answering these questions (do not use
your textbook for this class or any other class as a source). Your sources should be cited using
APA format including correct APA citation of web sites.
Answer preview: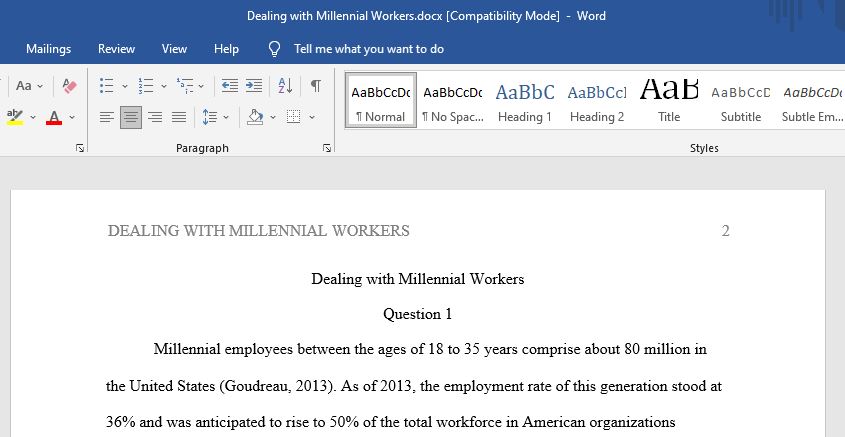 word limit:371