How does one choose a target market for their business?
What types of potential customers do you intend to focus on? Which group represents your primary market? Which others are worth pursuing? Selling to "everyone" is not a good approach. Take Nike as an example. Their shoes are broadly useful, but that doesn't mean their target market is just "people with feet." It's tough to craft marketing messages and find sales channels to address nearly everyone in the world at once. Instead, Nike focuses on their best potential customers — aiming, say, the new Air Jordans at athletes, sports fans, young people with a sporty sense of style, and so on.
As you identify the best segments of the market for your solution, make your best guess at how many prospects are available in each segment and how much they typically spend each year to address the problem you solve. If you don't know enough to put together these estimates, this is a great opportunity to do market research, talk to knowledgeable people in your industry, and get in conversation with potential customers. The more you know about your market now, the less chance you have of missing the mark later.
MARKET SIZE & SEGMENTS
ur Opportunity
Problem worth solving
With 200 new employees of Mosaic downtown and 200 new residents moving to the American Electric building, it is a glaring oversight to not have a grocery store nearby. Survey data shows people are ready to drive downtown for premium items right now.
Our solution
Trader Joe's provides stores for pads that are 10,000-15,000 feet. We have an existing pad site at 924 Francis St with parking built-in that would fit the floor plan perfectly. Additionally, the store would have unique product for the whole community
Competitors How our solution is better
North/South Walmart Premium items at a corner market
Hy-Vee Unique items at a corner store
Frederich's Market Larger selection of everyday items
Green Hills Premium selection at nearby market
Take a look at SWOT analysis
Answer preview :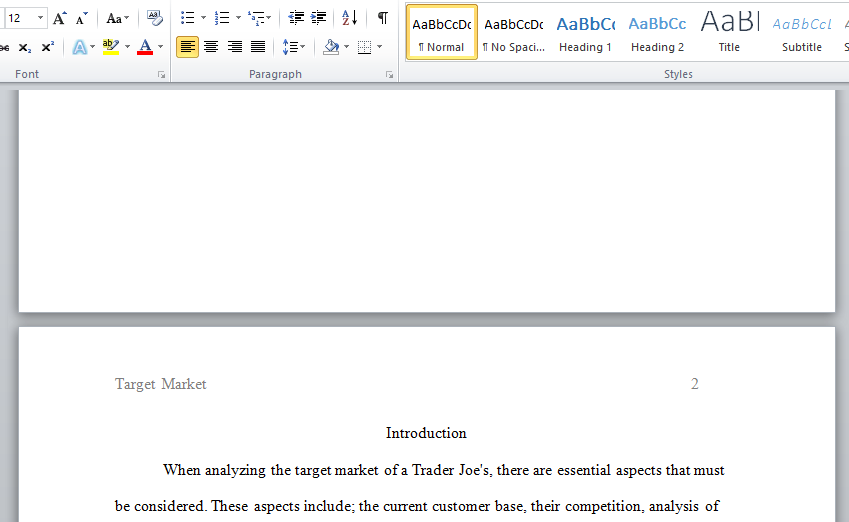 Word limit : 1213