How do banks compute for financial risks on and off the balance sheet?
How do mortgages challenges the financial stability of financial institutions, and what are the
reaction mechanisms?
How do banks use hedging to manage financial risks?
What is the role of foreign exchange risks in foreign exchange markets?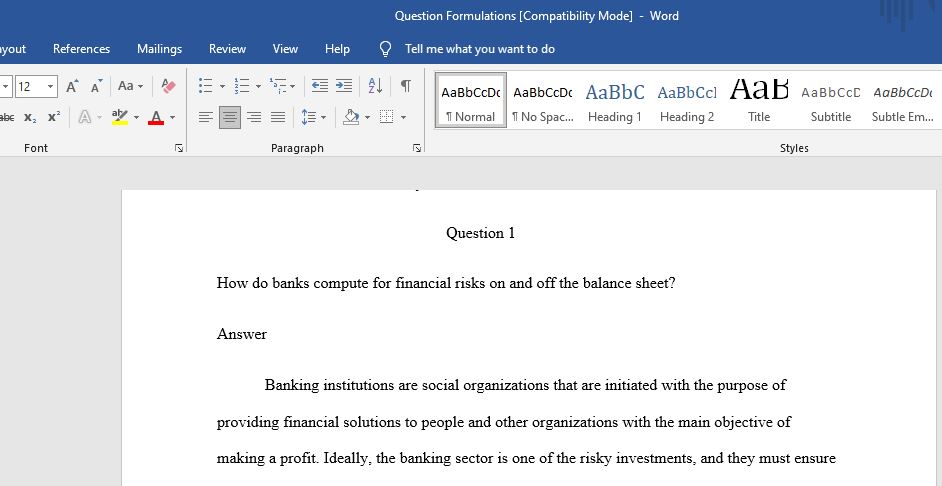 words limit: 930