Explain the current recommendations for who should receive HIV testing in the US
1.  Explain the current recommendations for who should receive
HIV testing
in the US and explain the law regarding informed consent for HIV                   testing    in the state where you live. (The information is included in the link to the
US Preventive Services
task force, and to the CDC Policies web          site).
2.  Florida public health laboratories currently uses a 4th generation test for HIV.  Explain what type of HIV test this is (e.g. antibody? antigen?)  (see       the article on HIV diagnostic testing)  
https://www.floridanurse.org/Resources/documents/HIVTestingandLinkagetoCareOctober2015.pdf
3.  Name two pros and two cons about rapid tests for HIV.  (View the lecture on HIV testing)  
https://www.youtube.com/watch?v=hBoLefdja5o
4.  Explain why there are more and more older people living with HIV each year.  Using information from the video on HIV and aging,                                
https://www.youtube.com/watch?v=b9fnI2D5MwM&feature=youtu.be
give a one sentence definition each for frailty, HAND, immune senescence,       and resilience.   (view the lecture on HIV and aging)
5.  write a one paragraph reflection on whether activists were helpful or not helpful in getting all people with HIV access to triple
HIV therapy
in the           mid 1990s.
Answer preview: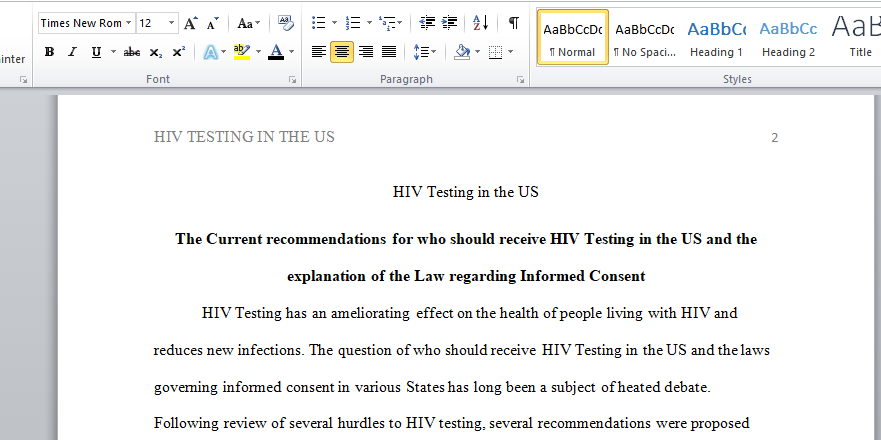 Words:423