History of the Life and Death of Doctor Faustus by Chris Marlowe
Doctor Faustus by Christopher Marlowe
Literary Elements in The Tragical History of the Life and Death of Doctor Faustus by Chris Marlowe
For this assignment, you need to pick one reading that we have discussed from the
Medieval and Renaissance eras. You will need to address the major literary elements of
the work( characterization, symbols, irony, setting, themes, structure—no plot, please) as
well as how the work reflects the changing attitude and cultural identity of the era in
which the work was written. Choose no more than three literary elements to discuss in
your paper.
Answer preview: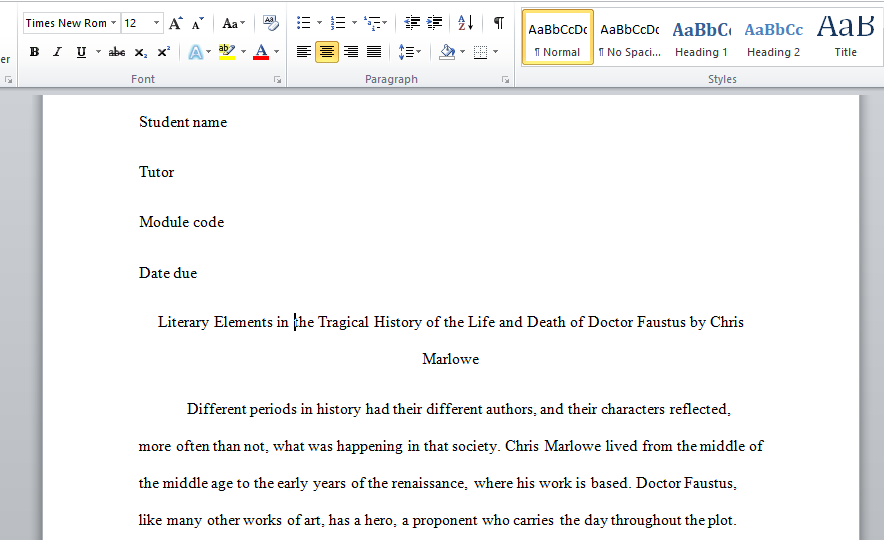 Words:1,379