Research how healthcare institutions are using formal project management practices
Topic:health informatics
Assignment:
Write a  paper that summarizes each knowledge area in the framework and the importance of that knowledge area in project management. In other words, make sure you describe what the knowledge area is (in your own words) and then explain why that knowledge area must be considered when approaching any healthcare Information Technology related project.
Research how healthcare institutions are using formal project management practices to implement their IT systems. Use those examples when defending your logic for the importance of each knowledge area. Look for successful system implementations or upgrades and try to identify the processes that helped that organization the most.
Your research may also result in finding failed projects where one of these knowledge areas or specific processes pertaining to a knowledge area was not addressed adequately.
Be sure not to over complicate this assignment but please be careful not to just restate what we have covered in our reading and presentation assignments.
Answer preview: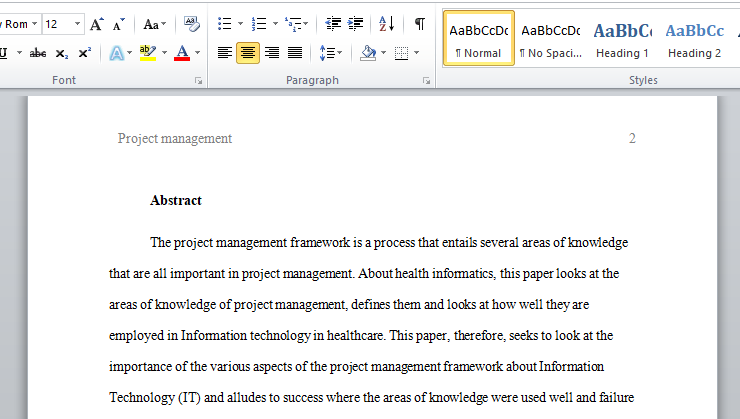 Words:2,058