Ethics Journal
The Rae & Wong text presents a number of readings that provoke thoughtful reflection regarding
our business practices as Christians. The authors of the text attempt to carry the conversation
further by providing reflective questions at the end of most readings. These questions probe the
reader's reactions to the articles and the positions taken by the articles' authors. Questions such
as these can help hone in our thoughts regarding these issues and clarify our ethical positions
accordingly. Thus, we will take time to address these questions in journal format.
INSTRUCTIONS
After reading each module's selected readings from the Rae & Wong text, you will use the
Ethics Journal Template to answer the accompanying questions that correspond to the reading
for that module. Though the journal is not submitted until the final week of the course, you are
strongly encouraged to work on this journal incrementally to allow for genuine reflection on the
material presented. You will use the Ethics Journal Template provided to answer the questions.
There is no minimum or maximum amount of writing for any particular question; instead, you
must simply ensure that each question is answered in complete, well-written sentences. Your
responses must be written in first person and demonstrate thoughtful reflection—no additional
research or APA formatting is required.
Answer preview: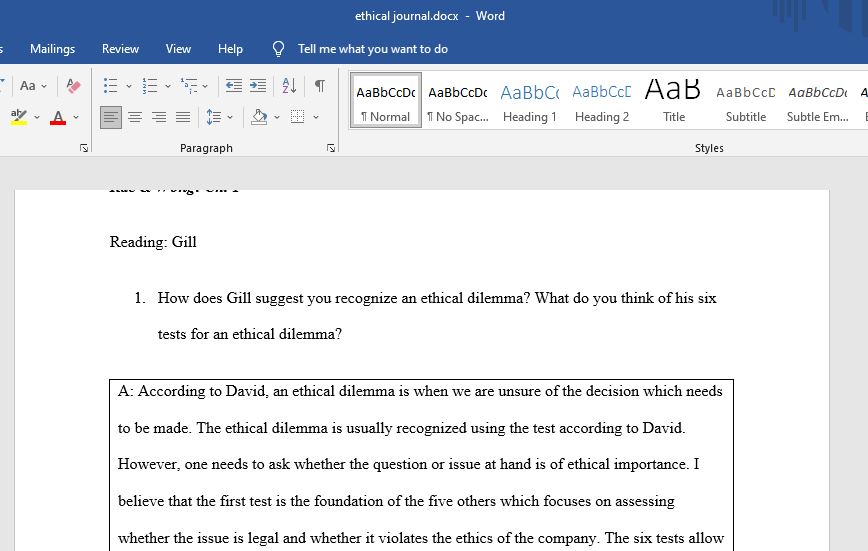 word limit:3700