Discussion Post-Contingency Approaches to Leadership.
1) If you were a first-level supervisor of a team of telemarketers, how would you go about assessing the development level of your subordinates? Do you think most leaders can easily shift their leadership style to suit the development level of followers?
2) Think back to teachers you have had, and identify one each who fits a supportive style, directive style, participative style, and achievement-oriented style according to the path–goal theory. Which style did you find most effective? Why?
The post should be at least 550+ words
APA Format
References
Requirements: Answer should be 550 plus words
Answer preview: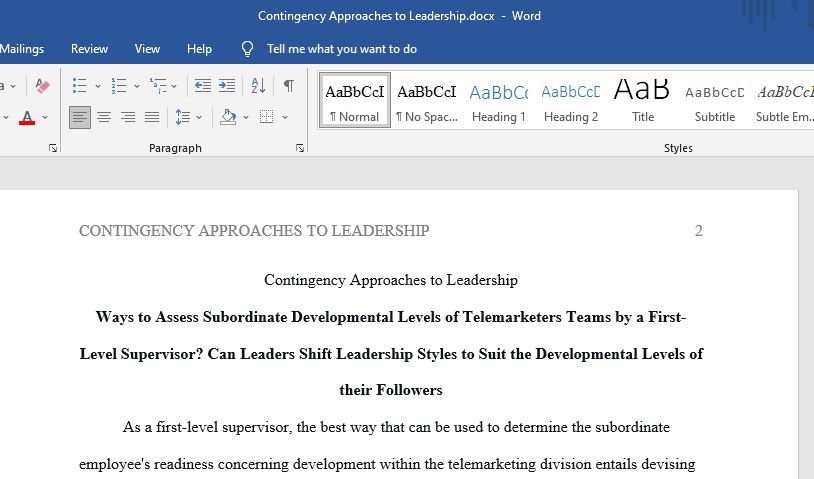 word limit:642