Discuss The Role of Television in the Civil Rights Movement
Need to choose a media topic from year 1960 to 2000.
More detailed writing instruction see attached file!!
Choose a topic you are interested in that has a strong connection to media and which occurred at some point in the period of time from 1960 to 2000.
This could be: •
An event that was significantly shaped by media coverage and representation •
A media technology, or medium used to facilitate communication or expression •
A company or organization within the media industry •
A popular culture phenomenon or star •
A genre within a form of media (e.g. television, popular music, etc.) •
Etc. Spend some time researching this topic and gathering your sources.
You'll need to draw from at least two peer-reviewed academic sources (such as journal articles or book chapters) and six high-quality journalistic sources (such as major newspapers or magazines).
Requirements: at least 1500 words   |   .doc file
Answer preview: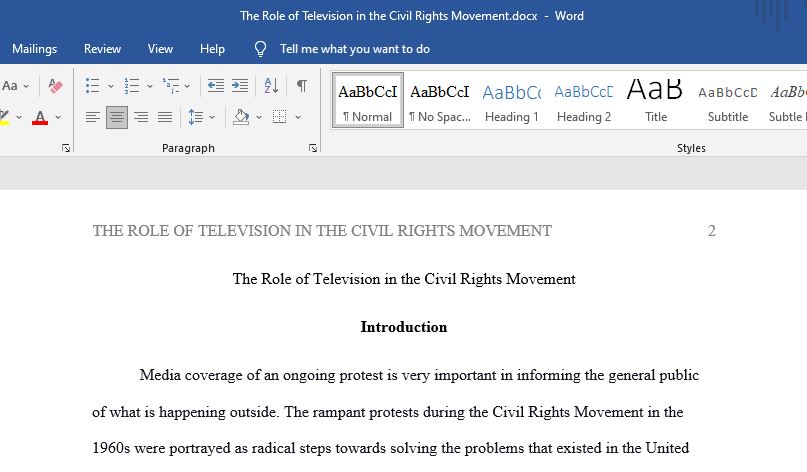 word limit:1554