Discuss the Relationship between social classes and consumer consumption
Below are the 5 questions that are needed to be answered. 300 words approx for each question. Harvard referencing style and times new roman font size 12. Please let me know if there are any questions.
1.Visit the retail website https://en.zalando.de/patagonia-black-hole-pack-25l-rucksack-black-pa944e017-q11.html and carefully examine the description and information provided about the Patagonia back pack. Also, read the site's descriptions of shipping, payment options, as well as any other corporate information. What perceived risks are being addressed by the information on this site? How does the retailer either reduce risk perceptions or enhance risk perceptions with respect to the featured product, shipping, and payment options?
2.Analyze how consumers make satisfaction or dissatisfaction judgements based on thoughts by applying the Disconfirmation Paradigm to the performance of a specific product or service of your choice. What could a marketer do to influence the consumer's satisfaction or dissatisfaction with this product or service?
3.There are six major aspects of consumer diversity that affects consumers acquisition, consumption, and disposition behavior. Identify these six (6) aspects and then analyze the marketing implications of two (2) and provide detailed examples of each.
4.Examine the relationship between social classes and consumer consumption and explore the determinants of how social classes are formed and might change. Propose two ways marketers can use this information in targeting a "middle class."
5.Briefly examine the three components of psychographics and detail the strengths and weaknesses of each, then discuss two ways marketers can use this information and the potential limitations.
Requirements: 1500 words
Answer preview: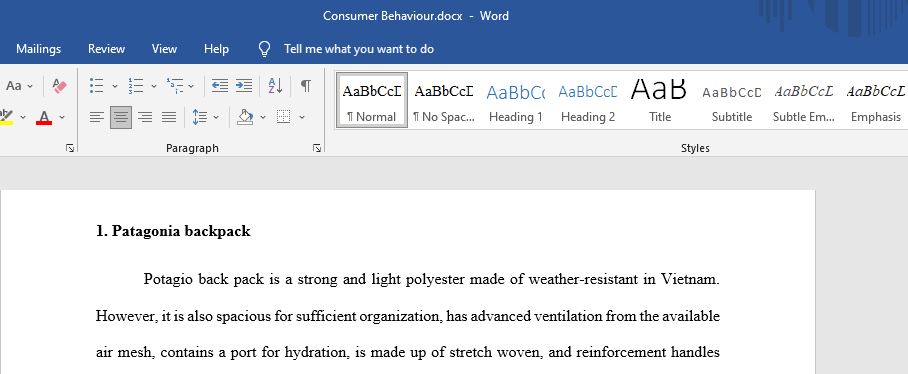 word limit:1556