Define a disability within the meaning of the law
Family and Medical Leave Act
Define a disability within the meaning of the law?
When Congress drafted the ADA, what do you think it had in mind regarding disability?
Should a company be responsible for finding a job that disabled employee can perform?
How would you define disability?
Does it matter that a parent literally had nothing to do with a biological child in order for the child to take advantage of the FMLA to care for that               parent?
Is  the size of the business have any effect on whether an employee is eligible for family leave under the FMLA?
Can Herman a manager simply that if Tony an employee takes a leave of absence under the FMLA, he may not have a job when he returns?
Who is covered by the Family and Medical Leave Act (FMLA) of 1993? To what extent can an employer make his or her own determination as to the eligibility of an employee under the Family and Medical Leave Act?
Answer preview: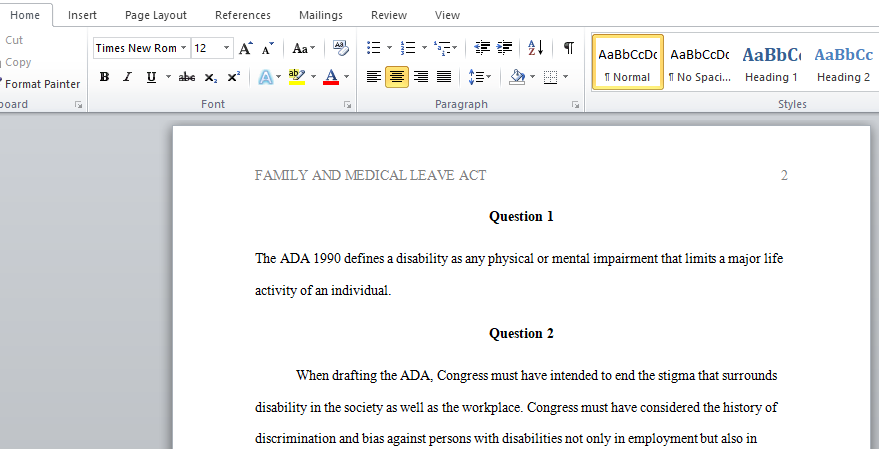 Words:566