Describe The Future of Cashless Payment System
Research Proposal Title
A qualitative study that critically investigates the shift of the societies towards cashless payment services and evaluates the experiences with the newly introduced contactless payment services to shoppers.
Research Question
With the experiences of contactless/cashless payments in the shoppers, Is the digital payment system the new future of payments in developing countries?
Requirements: Please follow the rubric. | .doc file
the work should be in APA.
You can only use academic journals as references and it will be best to include academic journals which talk about UPI( amazon pay, phone pe,PAYTM), Mobile payments. Please do not use reference from news papers/ other articles unless they are from high standard institutions like harvard, forbes, World economic forum etc.
Particularly in the literature review section of part 1]
and include a literature map in the last page of part 1. right before references.I'm attaching a sample for your reference
Answer preview: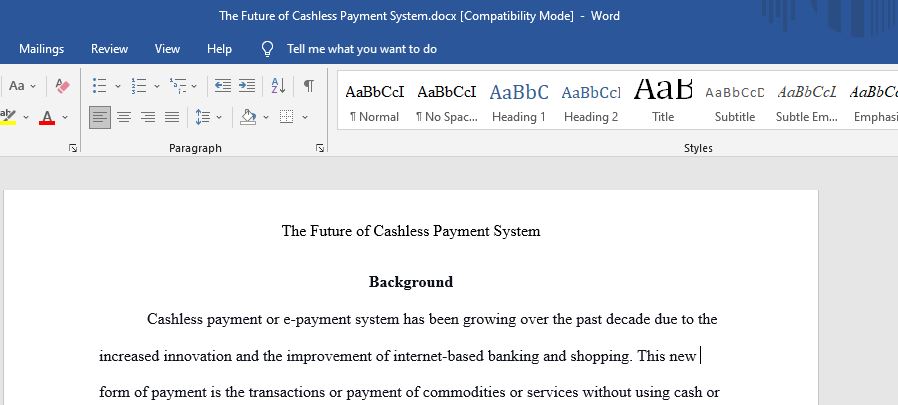 word limit:2184