Demonstrate an understanding of ethics in organizations.
True to Myself
Synopsis
Ethney Gentry was thrilled to have infiltrated the ultimate good old boy network, landing a job with a mid-size Tulsa-based oil company. Armed with solid credentials and what she considered the strengths of female leadership—listening, collaboration, consensus building, and organization—she looked forward to her first meeting with the company's retiring first female manager, Alexis Bale. Alexis advised that Ethney follow the same path to success that Alexis used—be one of the guys.
Questions:
1. If you were Ethney, how would you try to conduct yourself at the oil company? Why do you think your approach would be successful?
2. Do you think male-dominated cultures like this one still exist? Do you think women have to plot a strategy to be accepted? Would you adopt a strategy in which you acted different from your normal personality? Why?
3. What does it mean to be "True to yourself"? Is being true to yourself more important than achieving personal career success in a male-dominated company? Is it okay to enable the continuation of an "unhealthy" work environment for women? Why?
APA Format
References
Requirements: Please answer all the questions
Answer preview: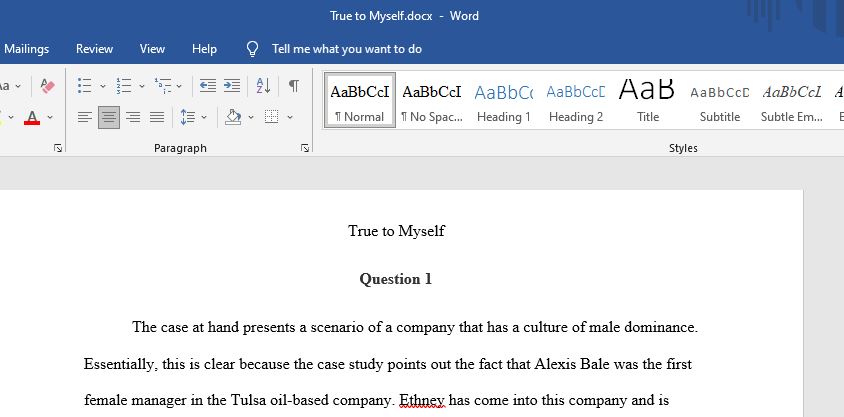 word limit:550