Concert Report- Adele live concert at Royal Albert Hall
Summary of who performed and what they performed. Observations of how the performers such as how they carried themselves, how they dressed for the concert, how they acknowledged each other and the audience.
If the video contains shots of the audience include observations of them such as how did they react to the performers, their relative noise level, when did they clap, how were they generally dressed.
Opinions such as did you like the pieces played, did you like the way the performers carried themselves, and did you like how the audience behaved.
Composer research.
Choose two composers from the concert you watched and write about each including their biographical information, their musical education, and their major contributions to music. If there is only one composer for the concert, the second part of your research can be on one of the performers.
Bibliography for the research section.
Requirements: read directions   |   .doc file
Answer preview: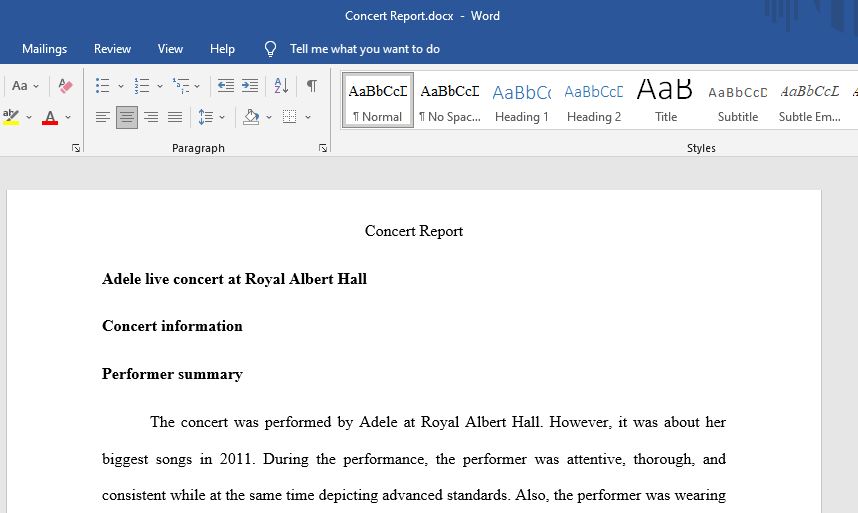 word limit:601