Case Study of a Cement Company-Zlatna Panega Cement Company
Case Study of a Cement Company-Zlatna Panega Cement Company
Please take a moment to download the attached case study and read through it.
Please answer the following questions:
1. Provide a summary of the case study (About 2-3 paragraphs)
2. 2.3.2 indicates some measures that the company will be taking for older employees. Based on what you have read in the case study, the text and the lecture materials, of these measures which are 3 most important and why?
3. If you are an HR director, develop 2 policies that you would implement in your company to ensure and improve healthy and safer working conditions for employees. Provide some detail on the policies. Please use one external reference for responding to this question.
https://learn-us-east-1-prod-fleet01-xythos.conten…
Requirements: 2-3 pages   |   .doc file
Answer preview: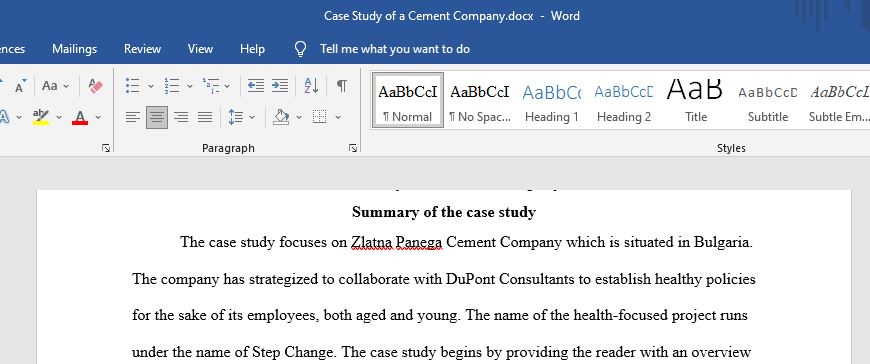 word limit:659