Cabrini Green – Affordable Housing Case Study
In this discussion board, I'd like you to evaluate Cabrini Green in the Chicago area. I found an ( article attached )that walks through the history of why it was built and what happened in 1997.
Post #1 (or Video): Read the article and summarize what you believe to be the five key points about affordable housing from this article. For each of the five points, please provide a page number and reference for those points. Why do you believe these are the most important 5 points from this article?
Post #2 (or Video): Conduct a little research on your own regarding Cabrini Green and other examples of Cabrini Green. Generate a discussion on the board regarding whether you agree with this statement from the author of the article. As part of this board, you may wish to see what happened to distressed properties in the Chicago area during this time period.
"The Cabrini resistance once again begs the question of whether American housing policy should guarantee affordable housing for all of those who need it. If the new mixed-income communities at Cabrini-Green improve the lives of some of the moved public housing residents, the success of the new communities will be limited, as it is not an opportunity available to all of the displaced residents."
Please cite any articles in you find in APA format.
Requirements: 1
Answer preview: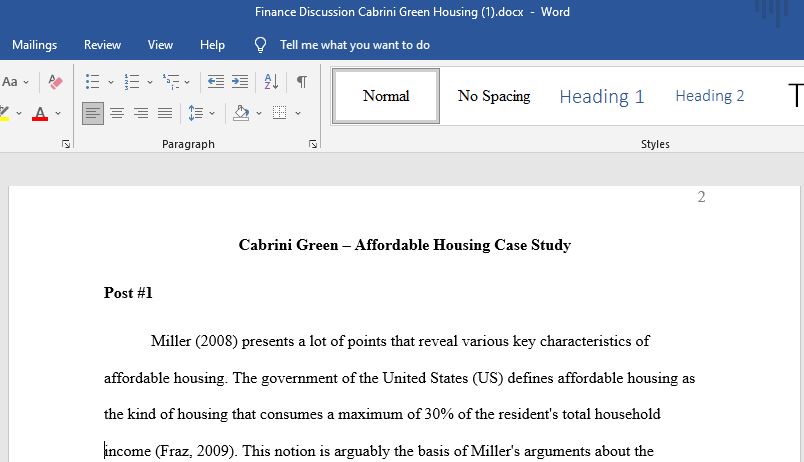 word limit:703