Business Question-Corporate Vs. Individual Social Responsibility
The research assignment shall be focused on any topic that you desire to drill down on that
relates in any way to the social responsibility of business. You may wish to consider a topic that
in some way connects with your particular career choice or directions. The following subjects
are potential ideas for you:
 Corporate Social Responsibility versus Individual Social Responsibility: What are the
different roles?
Please advise Professor of your proposed topic of research.
The paper should be 10-15 pages in length, double spaced (excluding the cover page). Citations
to authorities should be given in the paper using the APA format. This means you should
reference an authority in the body of your work or by use of footnotes. Simply having a
Reference Page at the end is not adequate. I would like to see that you have sought at least 10
quality sources for information, which should include professional and academic journals.
Answer preview: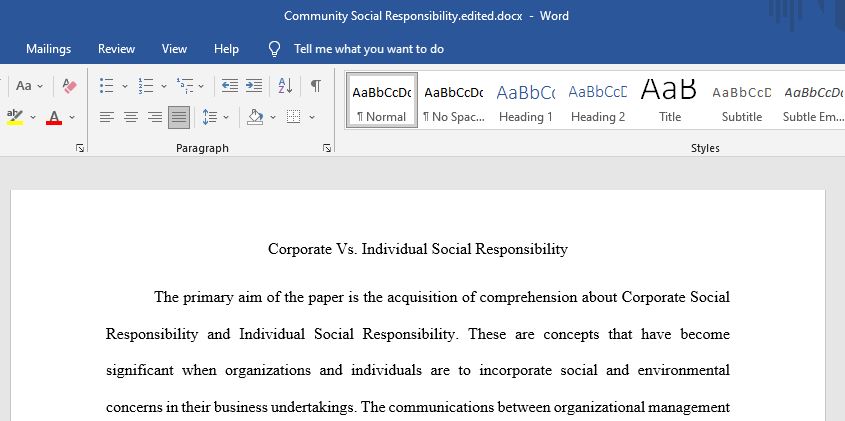 word limit:2666