Describe application of concept analysis to clinical practice
Application of Concept Analysis to Clinical Practice
Chapter 3 Article Summary
Mary Talbot a home health nurse with several years experience was assigned Mrs. Janet Benson who had a mastectomy. Pathology report
showed slow-growing, noninvasive carcinoma in situ; there were no involved nodes and further showed no metastasis. Mrs. Benson was
thankful that she was most likely free of the disease. In the hospital she progressed well. After discharge she began chemotherapy and started
frequently weeping over trivial things. To better understand the process and to plan accordingly. Mary setup an appointment with Rebecca Wallis
a certified oncology nurse specialist who explained that it was common for patients to react this way after the diagnosis and surgery. Mary then
setup an appointment with the Benson's to help them understand what was happening so they can focus on Mrs. Benson reaction. Mr. Benson
said he did not care that his wife's breast were gone and that he was happy she was healing well and ok. Mrs. Benson felt sadness over her
body and explained what she was going through was PostMastectomy Grief (PMG). Therapy was offered to help Mrs. Benson through the
process and she was referred to a Breast Cancer Support group. Mrs. Benson's case and PMG prompted Rebecca to seek additional
information about this reaction of breast cancer patients. Her review of the literature suggested that the phenomena needed further study to
develop the knowledge base for practice. Because of her education she realized that she first needed to define and name the problem. To this
end she chose to use concept development strategies she had learned in her graduate nursing program to initiate preparation for a formal
research study.
Answer preview: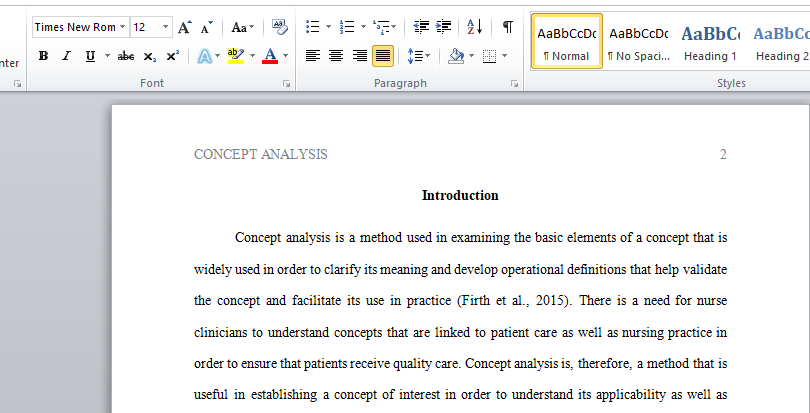 Words: 1,282