Answer two questions and respond to peers
To answer these two questions, you need to cite the source. This question requires a 200 word answer
What are several reasons that budgeting is extremely important to managing a company's resources?
What are some things that could result from not properly budgeting a company's resources?
Reply to peers needs to be unlocked after completing the task.
Answer preview: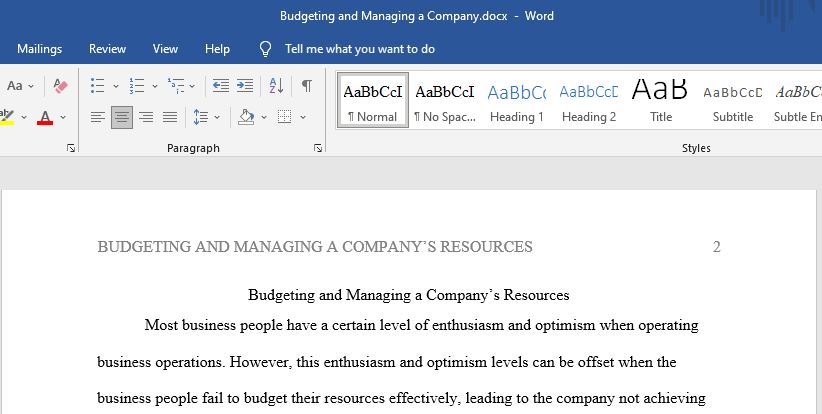 word limit:255