Answer the following questions on Connecting with Narratives.
Create a word document and answer the following questions in paragraph form:
1. Which one of the stories can you relate to the most in a human aspect?
2. What common theme or themes do you observe between the stories?
3. In your opinion, at what age would these stories be appropriate for children?
Remember to include:
– one paragraph for each question.
– direct quotes and specific examples.
– The format is MLA
Answer preview: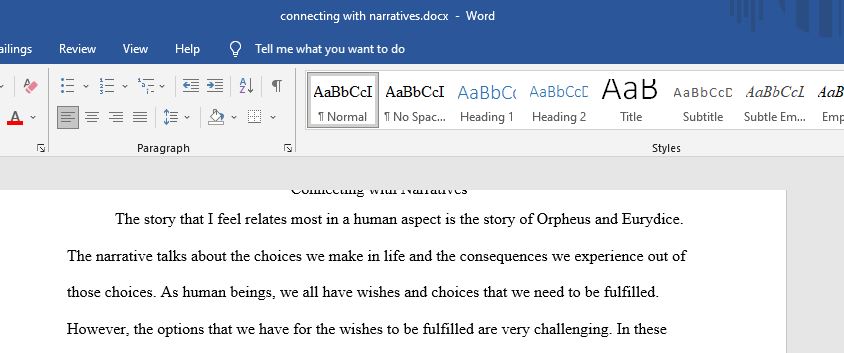 word limit:456