The satisfying and unique taste of the American pizza
Introduction:
For this project, you'll choose a food, such as pizza, or a cuisine, such as Italian cuisine, and then research how four geographic concepts are related to and affect your choice. Instead of presenting your research as a traditional paper, you'll use PowerPoint or similar presentation software to create an illustrated paper.
Once you have selected your topic, you will then do research to see how each of the following geographic concepts affects or is related to your topic:
1. Regions
2. Cultural Landscape
3. Diffusion
4. Distance decay
The first three concepts are well covered in your textbook. Distance decay refers to the fact that influence and interaction between locations decreases as the distance between them increases. As such, it has a significant influence on how things change as they diffuse away from their point of origin. Be sure to address these specific geographic terms and concepts. You don't need to address them in this order, but you do need to address all of them. You may use "subsets" of these definitions (e.g. contagious diffusion) if such subsets exist. Be sure to refer to your text and other reliable resources to ensure you completely understand these concepts. You should be detailed in your treatment of these concepts – for instance, you should explain both how and why your choice varies by region, and how and why it has been affected by distance decay. Remember that geography, as an academic discipline, seeks to explain why things vary from place to place, not just describe how they do.
Answer preview: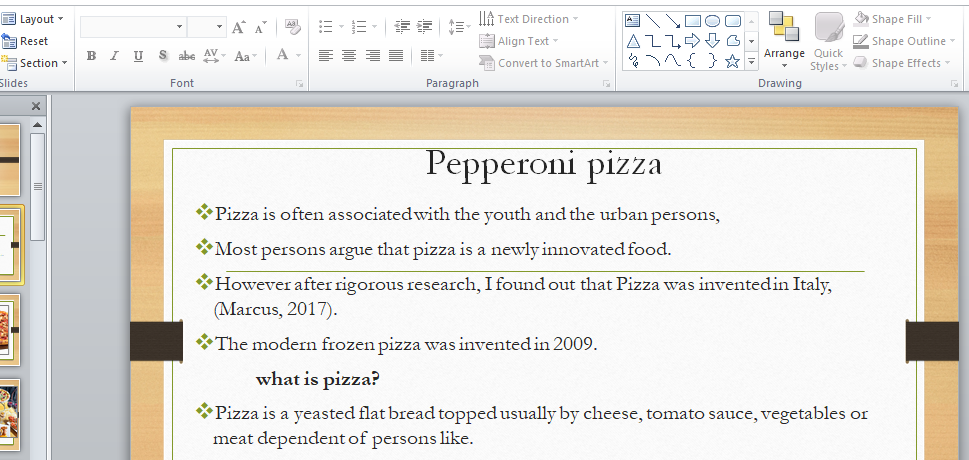 slides: 13