Advertising, Media and Branding for Fairy Dishwashing Liquid
Advertising, Media and Branding SUMMER II, 2020 FINAL ASSESSMENT Task brief & rubrics
Task
Individual project, each student will be assigned a different brand. Students may consider their brand from a global perspective or from their own country's
perspective.
Use official cover provided on Moodle, table of contents and introduction. Each question should be clearly identified as a headline and answered as a separate
section of the paper.
Questions:
• Select 2 printed ads (billboards, ads in magazines or newspaper…) of your brand from 2 different countries analyze the differences from the message
point of view, do you see cultural/ ethical differences?
• Your company is relaunching an existing product in the market. Which media mix do you suggest? At least 3 different media and remember to justify the
answer.
Formalities:
• Wordcount: 1,000-1,500
• Cover, Table of Contents, References and Appendix are excluded of the total wordcount.
• Font: Arial 12,5 pts.
• Text alignment: Justified.
• The in-text References and the Bibliography have to be in Harvard's citation style.
• Upload either MS Word or PDF to avoid Turnitin rejection.
Submission: Week 8– Via Moodle (Turnitin). Due date: 20th September, 11:59 pm (CEST)
Weight: This task is a 60% of your total grade for this subject.
It assesses the following learning outcomes:
• Demonstrate understanding of the principles of media planning and the advertising principles.
• Understand the different uses of media related to the objectives of the campaign.
• Identifying the ethics and social responsibility in advertising.
Answer preview: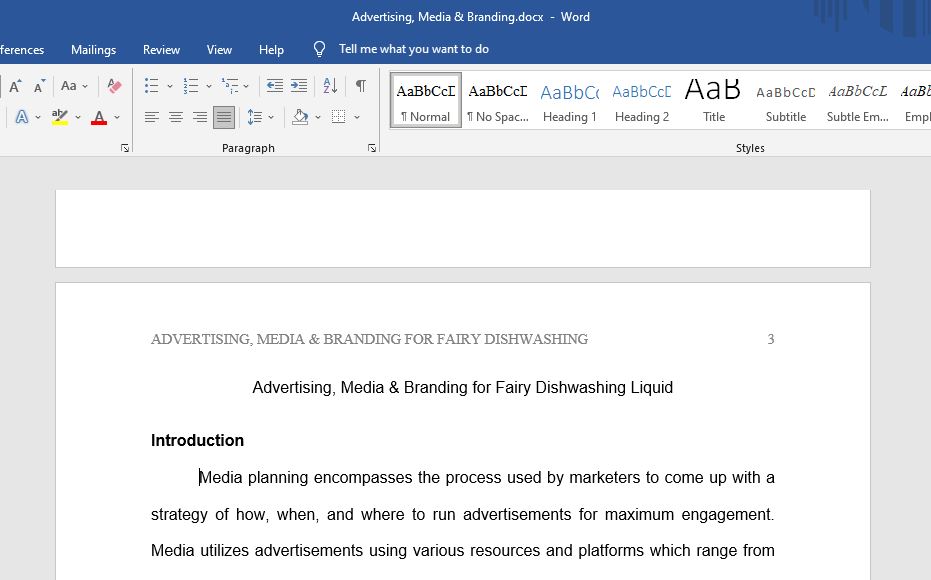 word limit:1230