Write a letter on behalf of a not-for-profit society of your choice
PERSUASIVE MESSAGE
PERSUASIVE MESSAGE CHECKLIST (indirect pattern)
Assignment: Write a 1 page single spaced letter on behalf of a not-for-profit society of your choice. (You are a paid staff member of the organization) Your letter will be part of a mailing campaign to either (1) raise funds or resources, or (2) request
someone to speak at a fundraising event, or (3) request volunteers. Your letter must be on behalf of a real organization you will research. Be careful not to plagiarize who they are and / what they do by copying directly from their website.
Answer preview: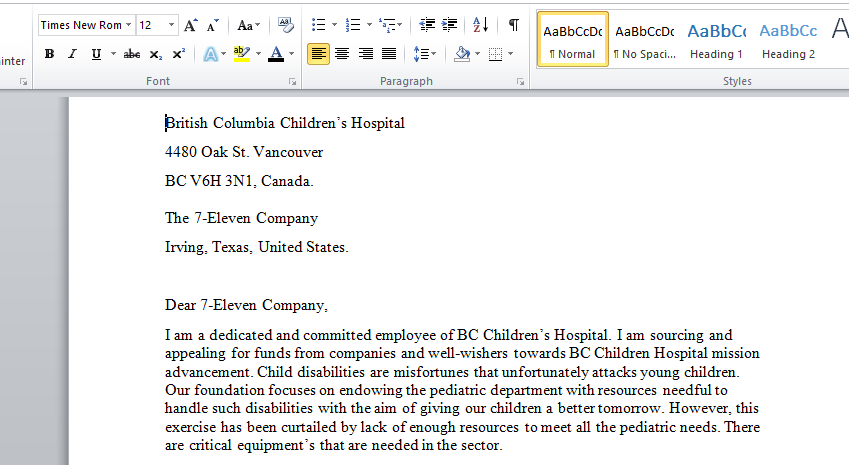 Words: 596